Creating a Resume That Works Harder
by
UTEP Connect
No one loves writing resumes. But even in a world full of online application processes, the resume is still an important first step to getting just about any job.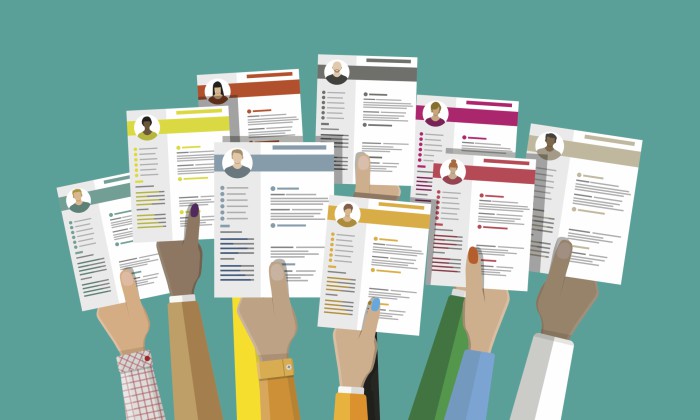 Here are 10 tips for creating a resume that will help you make it to the next round: 
1.      Don't overdesign
Don't try to get too fancy with your resume. Use a simple typeface – and stay with it throughout. Don't use a header, footer, tables, charts or images (including your picture). 
Complicated design confuses the automated applicant tracking system that prescreens applicants before anything goes to HR. If, by some chance, the resume still gets through, an overdesigned resume will also confuse an HR recruiter who simply wants to scan your resume for relevant content. So, keep the design simple. 
2.      Tailor your resume
Make your Career Objective unique to each job you're applying for. Many jobs can be similar, but not exactly the same, so you don't want to simply cut and paste your resume. 
Also, use job-specific keywords to get past the tracking system. Carefully read the job posting, including experience and skills necessary for the position. First, make sure your background fits the requirements, then pick out keywords from the posting to use in your resume. 
3.      Don't use annoying buzzwords
Phrases like "bleeding edge," "out-of-the-box," and "people person" are overused and unoriginal. That's not a good look on you, so avoid them in interviews, on your resume, and pretty much any time you speak. 
When it comes to writing resumes – and writing in general – it's best to keep the language professional, yet conversational. 
4.      Paint a picture
When listing accomplishments at your previous or current job, be as specific as possible. Instead of "Built client relationships", use "Responsible for 32% growth in client billings". You should also list any specific skills you brought to job responsibilities. Instead of "Participated in new business pitches", use "Key member of pitch teams due to deep knowledge and presentation skills". 
When you demonstrate success through metrics and tie skills to responsibilities, you paint a picture of an exceptional talent, not just an applicant. 
5.      Triple-check grammar and spelling
It's a no-brainer, but you'd be surprised how often recruiters find mistakes… and how often they doom applicants. Have someone who is not you proof your resume! 
6.      Don't list time off
Sometimes life forces you out of the workforce for a while. You might have taken time to travel or raise kids. That's fine, but it's not appropriate to put on a resume, even if it did teach you life lessons. 
7.      Don't give away your age...
Keep your job experience to the last 15 years – it's most likely going to be your most relevant experience. Also, you can lose your graduation year. Age bias does exist, so don't feed into it. 
8.     ...unless this is your first job.
If you don't yet have much in the way of work experience, you should list your graduation year as well as your GPA. Also include internships, along with any part-time jobs where you can highlight technical or interpersonal skills. 
9.      Don't include any risky information from your current job
"Risky" means phone numbers or the name of your boss. Unless you want a recruiter calling you or the person you report to and can de-hire you. 
10.  Make the most of thought-leadership
If you've published any articles in your field or written blogs relevant to the job for which you're applying, be sure to list them. This kind of expertise and forward-thinking will get you noticed. It's good for you and for a potential employer's business. 
Put in a little extra work on your resume, and it should pay off with interviews – and offers. 
What's Next?
Considering getting a second degree or coming back to finish a degree you had previously started? Explore your options with UTEP Connect's convenient, 100% online undergraduate, graduate, and certificate programs. Our enrollment counselors are available to help. Simply reach out, and we will contact you directly.
Other related topics:
---