Be the Master of Your Career
by
UTEP Connect
You may think that getting a job is hard enough... that you're lucky to be earning a paycheck… that with so many candidates out there – you should be grateful if you're chosen, right? Think again. 
You have the power to take control of your career. It will take thought, planning, and execution – but since work is approximately one third of your life, why not make the most of it?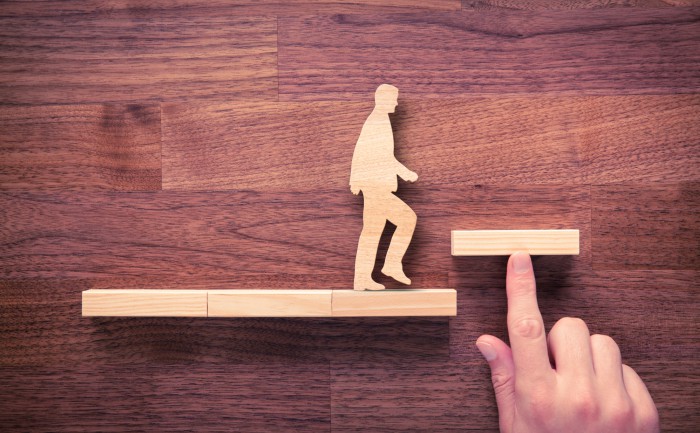 Here are 6 simple rules to start making the most of your career: 
1.      Know your strengths, weaknesses, and passions
Be honest with yourself about what you're good at, and which of those strengths is also a passion. Know where your challenges lie. Ask others for feedback on any blind spots and create a plan to improve those gaps. Self-awareness is the best way to be able to advocate for yourself and a key to long-term career planning. 
2.      Set short-term and long-term goals
The more concrete and measurable the goals, the better. They can be as simple as, "Get to know a manager I respect," or, "Read 5 blog posts or articles in my field each month." Goals can also include learning new skills, taking on project leadership roles, getting awards and recognition, or gaining exposure through pitches for new business. 
Once your goals are set, you'll need to reevaluate them periodically. That way you can measure progress, adjust your timeframes for achieving your goals, or decide to change your goals if your priorities have shifted. 
3.      Build a strong network
Throughout your career, it's important to find good counselors, mentors, and those who share your mindset. You can identify people who you'd like to learn from and connect with, but don't try to force relationships. You have a shared interest, so that's an easy bridge.
 If you're trying to connect with a senior manager, learn about them so you can ask questions related to their expertise. Then find ways to keep in touch. Email an interesting, relevant article. Ask to "continue the conversation" over coffee.
Let relationships grow organically, then maintain them. Stay in touch through job changes. After all, a good connection could take you with them on their way up. 
4.      No finger-pointing. Yes, problem-solving.
This may seem like common sense, but it's something too many forget. When there are challenges or crises, don't just look to assure you're safe – work hard to solve the problem and find ways to not let it happen again. No one wants to work with someone looking to lay blame. You may think you're protecting your job, but in reality, you're damaging your career. People will want to work with you if you stay humble and open to others' solutions. 
5.      Conquer your Glossophobia
It's ok to be nervous about public speaking but being able to present and communicate well are critical skills that become more important as your career advances. Seize every opportunity to become a better presenter:
Practice your presentation on your own, then present it to a co-worker or your manager and ask for feedback.
Research tips and advice on public speaking.
Watch TED talks and take notes on how your favorite presenters introduce their topic, use anecdotes and humor (not jokes – you're not a comedian), demonstrate their points, and make their conclusions.
Never read from your slides.
Tell a compelling story that's relevant to the audience. 
6.      Never stop learning
No industry looks like it did even 10 years ago. If you want to keep growing in your career, you need to stay ahead of advances in your field. Take advantage of company training, webinars and seminars, as well as classes or advanced degrees. It's important to keep gaining educational credentials and technical knowledge, as well as developing leadership and management skills. Always continue to learn and progress, for your career and your life. 
You can't control everything in your career, but you can do your best to be prepared for every challenge and opportunity. Be proactive and you'll feel more confident about your abilities and your future – and that quiet confidence is something that will also help you in your career, from your interview to the boardroom.
What's Next?
Considering getting a second degree or coming back to finish a degree you had previously started? Explore your options with UTEP Connect's convenient, 100% online undergraduate, graduate, and certificate programs. Our enrollment counselors are available to help. Simply reach out, and we will contact you directly.
Other related topics:
---