Your guide to going to school online with UTEP Connect
by
UTEP Connect
Do you want to learn how to go to school online but don't know where to start? Getting your degree or certificate through UTEP Connect isn't an overwhelming process if you know the right steps to take. Learn how to jump-start your next career move with a better education by following this easy guide.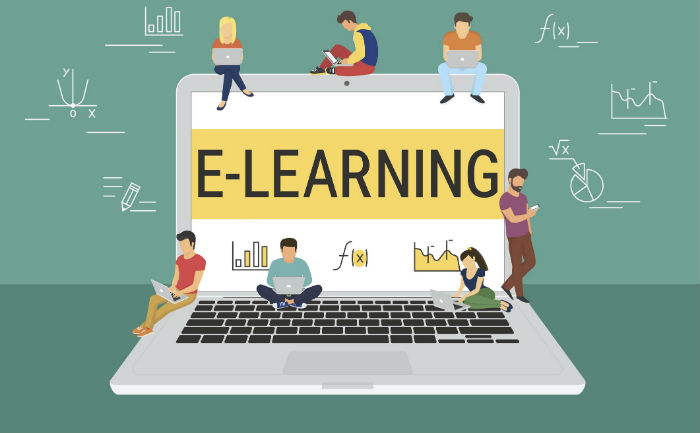 Find the right program
Whether you're starting over in a whole new career or are ready to expand your education within your established field, identifying an available online program that meets your needs is essential. Start by deciding on your goal and work backwards to find the best course.
Meet (or exceed) the prerequisites
Regardless of which program you decide to explore, there will be some prerequisites. Start by determining these requirements on UTEP's How to Apply webpage or contact an enrollment counselor to ensure you're ready to apply.
Submit your application
After you've picked your path and have confirmed you meet the requirements, it's time to apply. Undergraduates can start by using the Apply Texas application, while graduate students should apply based on their field of study.
Discuss your goals with a counselor
Once you've been accepted, the next step is to start a conversation with your counselor. An academic counselor can help you stay focused and complete your degree on your timeline, so don't be shy about discussing your personal and professional needs. "Meeting" your counselor either by phone or email may get you extra-motivated to achieve your goals. 
Set up a schedule…
Whether you're attending an online degree program straight from high school or have taken a few years away from school to start a career, balancing home, school and potentially work can be a challenge. Before you learn how to go to school online, you need to determine how much time you're able to devote to your education. When you map out your schedule, be sure to make space for studying and school work. 
...And a space
Making adequate time for your studies is an important part of succeeding in an online program, but it's not the only component: You also need the right space. For an optimal online education, create a space that has a good internet connection and enough peace and quiet to focus. Even if you can't devote an entire room in your home to studying, find a desk and a corner to set aside for schoolwork. 
Register for classes
After you have your remote classroom set up and your schedule blocked out, the next step is to sign up for classes. Your academic counselor should provide you with the requirements you'll need to graduate, and you can use your previously created schedule to get an idea of the number of credit hours that's feasible for you. 
Get oriented online
Just because your education is online, doesn't mean you get to skip the orientation. Learning how to navigate your online classroom is essential in academic success. Spend time prior to the start of classes familiarizing yourself with the UTEP website, log in to any programs you'll need to access for your classes and explore other available resources.  
Connect to UTEP…
The newest UTEP information is available on Facebook, Twitter, and LinkedIn so follow us on social media to get the latest about what's happening on campus and online. 
...And your classmates
Many careers are launched through networking, and connecting with your classmates is one of the best ways to succeed in an industry. Even if you aren't physically together, online classes offer a broad array of options to forge friendships with students nationwide. Why not take advantage of those resources and start a conversation with your classmates? 
Know your professors
Successful brick-and-mortar university students know that speaking one-on-one with their professors can be helpful. Online students can utilize this tip as well, because online education professors typically hold "office hours" for learners who can't swing by their on-campus office. Introduce yourself to your professors early on by asking questions and being proactive about understanding the material.
Ace your classes
Once you've laid the groundwork for a successful education at UTEP, the only thing left to do is execute that plan. Get involved in class forums, devote time to studying, and create relationships with your professors and classmates. 
Now that you know how to go to school online, it's time to get set up with UTEP Connect. This easy guide lays the framework for online academic and career success, so follow the steps and start today.
What's next?
Interested in learning more about UTEP Connect and our 100% online undergraduate, graduate, and certificate programs? Reach out, and an enrollment counselor will contact you directly.
---