4 resolutions to make if your career is at a standstill
by
UTEP Connect
If your career is at a standstill, you don't have to muddle through somehow. No matter what time of the year it is, it's never too late to make a career improvement resolution. Whether you want to climb the next rung of the corporate ladder or find a job that will bring in more money or satisfaction, you'll find that these simple resolutions could really change your life.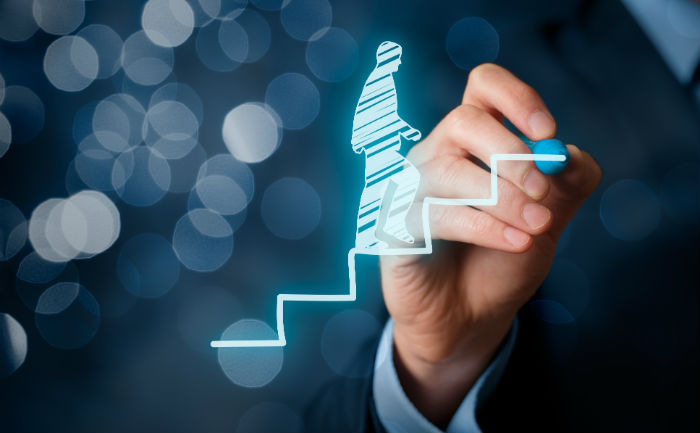 Resolve to research the right path
Too often, working professionals are so eager for a change that they jump onto a new path without thinking about their career goals. It's only when they complete their training or graduate from their program that they find the journey and the destination weren't the same. It's important to have a career goal in mind and then make sure you're taking the right steps to reach it. Before enrolling in an online program, talk to people who have the job you want and determine the steps they took to achieve that position.
Resolve to consider online classes
You don't need to drop out of the workforce to expand your education. In fact, the challenge of balancing work and school can be beneficial, allowing students to apply their work experience to their schooling and vice versa. There are a variety of options for professionals looking to advance their careers and improve their job satisfaction, including gaining a bachelor's or master's degree, earning a certificate or simply signing up for a few stand-alone classes to fill in knowledge gaps. Rather than taking an all-or-nothing approach to changing your career, consider online options to keep your income while advancing your education.
Resolve to talk to your supervisor
Career frustration is a surprisingly common thing. Even people who've spent 10 or 20 years in a position can feel stunted and unfulfilled at times, but if you love the people you work with and the organization that provides your paychecks, it may be worth taking the time to talk to your supervisor about advancement opportunities. Many organizations offer continuing education, training seminars and leadership mentorship in an effort to keep employees (and their skills).
Resolve to take one class for fun
The first step is often the hardest, and career professionals can get so confused about how to apply for schools, which courses to take and which opportunities to pursue that they end up doing nothing. If you're a victim of analysis paralysis, make a resolution to take one class for fun this year, whether it contributes to your professional career or just piques your interest. Taking one step forward—even in a direction that doesn't seem to meet your current goals—may ignite a passion that will motivate you to pursue even more accomplishments!
The beginning of the new year is a time of reflection and improvement. Now that you've rested through the holidays, take time to strategize your path towards career improvement. If you do decide to pursue online education, take things one step at a time and review our guide before getting started.
What's Next?
Interested in learning more about UTEP Connect and our 100% online undergraduate, graduate, and certificate programs? Reach out, and an enrollment counselor will contact you directly.
---